TIAA SUBSIDIARY TH REAL ESTATE BUYS APARTMENTS IN ARCADIA AREA WITH IDA BOND FINANCING
Publish Date: 05-11-2018
Volume: XXIV
Number: 18


Print Article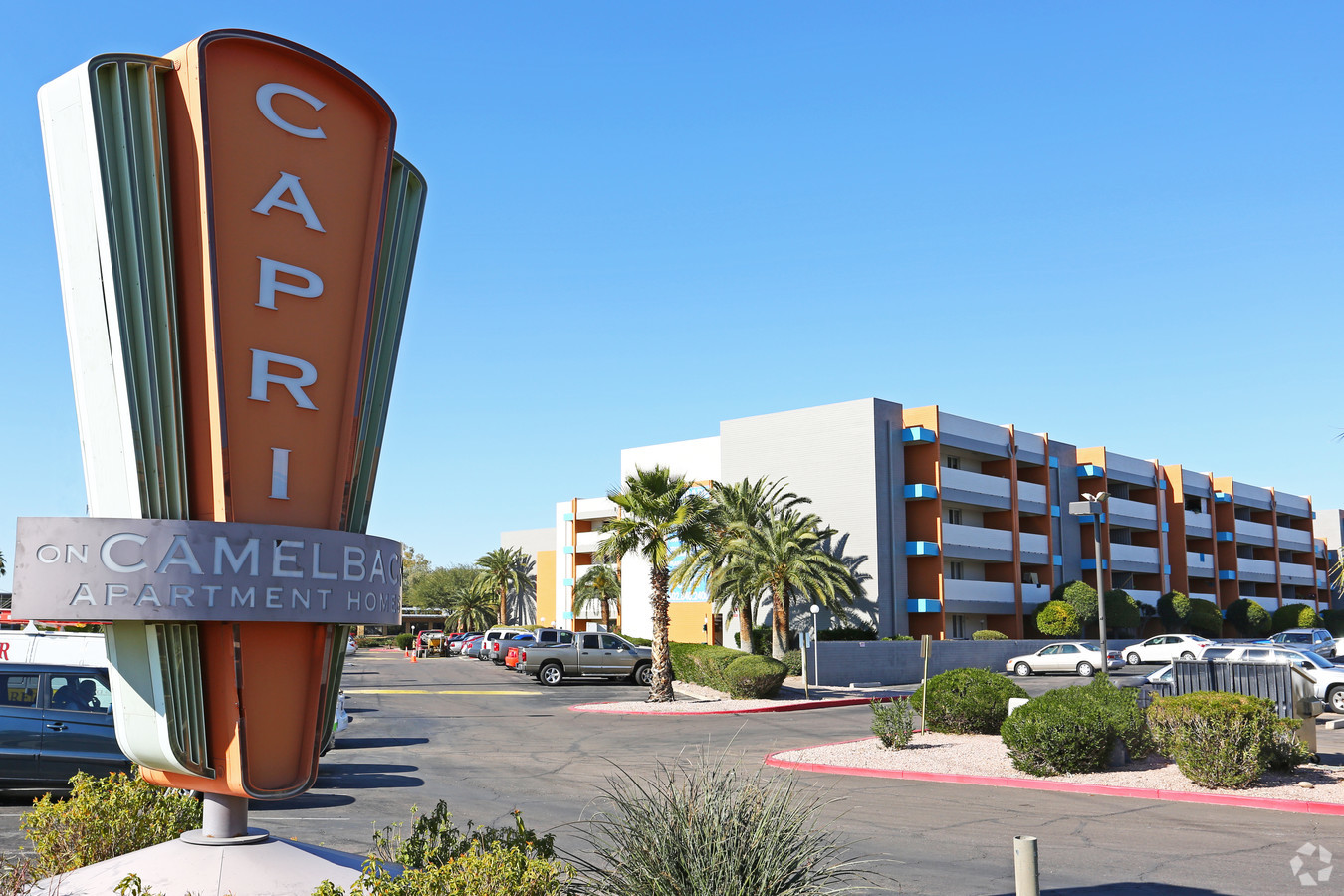 Photo Credit: loopnet.com
Phoenix – Taking advantage of low-cost bond financing, an investment fund managed by TH Real Estate in New York City, N.Y. has acquired a 566-unit apartment complex in the popular Arcadia area of Phoenix. Capri on Camelback at 5115 N. 40th Street was purchased for $81.25 million ($146,133 per unit). The buyer was a company formed by TH Real Estate, a real estate holding company owned by New York City-based Teachers Insurance And Annuity Association of America (TIAA), a financial services provider with $1 trillion in assets. Located just north of Camelback Road, the nearly 50-year-old rental property was sold by GS Mirage LLC, formed by Blackstone Real Estate Advisors L.P. in New York City (NYSE:BX) and Greystar Real Estate Partners LLC in Charleston, S.C. (Bob Faith, CEO). Tyler Anderson, Sean Cunningham, Asher Gunter and Matt Pesch of CBRE in Phoenix brokered the deal. TH Real Estate acquired the Phoenix apartments through CASA Partners VIII GP LLC, the eighth in a series of multi-housing funds the company and its predecessors have now sponsored with equity from U.S. and foreign investors. Public records show CVIII - Capri on Camelback LLC (TH Real Estate's CASA VIII fund) acquired the property with $65 million in financing from The Industrial Development Authority of the County of Maricopa Multifamily Housing Revenue Bonds. Of the IDA funding, $55 million came from Series A Bonds and $10 million from subordinate Series B Bonds. Bank of America is the beneficiary on a second deed of trust, which includes an "ISDA Master Agreement" between the lender and borrower. The ISDA (International Swaps and Derivatives Association) was originally designed to outline and publish terms ensuring balanced exchange rates with foreign currencies. Per terms of the IDA financing, the funding is to be used for the acquisition and rehabilitation of the 9.75-acre multi-family community on 40th Street, which was developed in 1969. As part of the financing agreement, the new owner of Capri on Camelback must dedicate at least 20 percent of the units to lower income tenants. In February 2007, GS Mirage LLC paid $45 million ($80,935 per unit) to buy Capri on Camelback (then called Mirage on Camelback apartments). TH Real Estate, with $109 billion in assets under management, is an affiliate of investment advisor Nuveen LLC (TIAA's investment management arm), which has $967 billion in assets under management. TH Real Estate, owner of 32,000 multi-family housing units in the U.S. valued at $10 billion, has a long history of buying and selling apartments in the Phoenix area, as well as industrial, office and retail properties. TH Real Estate, which now owns 1,720 apartments in four Valley communities, acquired the assets through its parent company TIAA, affiliate TIAA-CREF and by purchasing Henderson Global Investors, a U.K.-based asset management firm. In its last Valley apartment purchase in May 2016, Teachers Insurance And Annuity Association of America-College Retirement Equities Fund (TIAA-CREF) paid $42.8 million ($132,099 per unit) to buy the 324-unit Ironhorse at Tramonto apartments at 34807 N. 32nd Drive in Phoenix. That investment, which was also funded with IDA Multifamily Housing Revenue Bonds, was completed on behalf of TIAA's College Retirement Equities Fund (primarily benefitting those employed in academic, research, medical and cultural fields). Find out more from Terry Senger of TH Real Estate in the Newport Beach, Calif. office . . . (949) 809-2605. Melissa Pianko is the contact for Blackstone Real Estate . . . talk to her at (212) 583-5000. Call the CBRE agents at (602) 735-5555.
© Business Real Estate Weekly, Inc. and brewaz.com, 1995-2018. Unauthorized use and/or duplication of this material without express and written permission from this site's author and/or owner is strictly prohibited. For permission to reproduce any article in this newsletter, contact Jennifer Rogers at [email protected]
Business Real Estate Weekly, Inc. is the publisher of Business Real Estate Weekly (BREW), a tip sheet newsletter that covers business and real estate activity in Arizona. Founded in 1995, BREW is a weekly publication focusing on new residential and commercial developments, the sale of income-producing properties and businesses relocating or expanding in Arizona. For those looking to have cutting edge information at their finger tips, BREW is the publication business professionals use to get the latest in commercial and residential real estate news in Arizona. Known for it's accurate, timely and independently researched information, BREW has been called "The Bible" for its detailed, first hand reporting on business and real estate deals in Arizona. With more than 23 years of stories and news items in our archives, Business Real Estate Weekly has the longest period of chronicled history of all business and real estate news sources in the Valley. With the newly-added multiple search capabilities in our archives, BREW is a must have for anyone researching real estate in Arizona or simply following the market.