Bert Kempfert: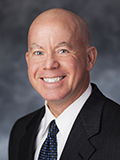 Email:
[email protected]
Phone:
(602) 735-5555
A native of Arizona, Bert Kempfert has specialized in the sale of multifamily communities in the Phoenix office of CBRE for over thirty years. He provides local multifamily transactional, valuation and underwriting advice to a handful of owners, investors and developers, both private and institutional, and "makes their business plan his own."
His unique style of working with only a few clients at a time allows him to provide a high level of service, instills trust and minimizes transaction risk. He has created many longstanding relationships over his career and his clients have profited from his ability to create "off-market" opportunities when highly marketed deals are out of reach.
He has completed a variety of different types of multifamily transactions including six pre-sale development deals, student housing developments, condominium conversions, land assemblages, portfolio sales, manufactured home and RV parks. His total sales exceed $1 billion, over 25,000 units in more than 125 transactions.
While his expertise is concentrated primarily in metropolitan Phoenix, Mr. Kempfert has also sold multifamily communities and sites in Tucson, Flagstaff and Casa Grande.
He has been recognized by CBRE both locally and nationally throughout his career for his achievements. He is a member of the Eller College Associates at the University of Arizona and has mentored at the Thomas J. Pappas Elementary School. He has been a fundraiser for several charities including the Juvenile Diabetes Foundation, Brokers for Kids and ChildHelp USA.
Business Real Estate Weekly, Inc. is the publisher of Business Real Estate Weekly (BREW), a tip sheet newsletter that covers business and real estate activity in Arizona. Founded in 1995, BREW is a weekly publication focusing on new residential and commercial developments, the sale of income-producing properties and businesses relocating or expanding in Arizona. For those looking to have cutting edge information at their fingertips, BREW is the publication business professionals use to get the latest in commercial and residential real estate news in Arizona. Known for it's accurate, timely and independently researched information, BREW has been called "The Bible" for its detailed, first hand reporting on business and real estate deals in Arizona. With more than 23 years of stories and news items in our archives, Business Real Estate Weekly has the longest period of chronicled history of all business and real estate news sources in the Valley. With the newly-added multiple search capabilities in our archives, BREW is a must have for anyone researching real estate in Arizona or simply following the market.