Jim Keeley: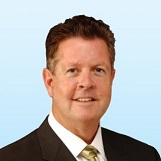 Email:
[email protected]
Phone:
(480) 655-3300
Jim Keeley is the Founding Partner of Colliers International's Scottsdale office and a Senior Executive Vice President for Greater Phoenix. He is considered to be one of the leading commercial real estate experts in regards to the Loop 101 Employment Base (Scottsdale Airpark, Desert Ridge and Deer Valley).
Jim specializes in the site selection, development process and sale of office, flex industrial buildings, land and aviation.  He has over 30 years' industry experience as a sales leader, developer and consultant.
Jim began working in the Scottsdale Airpark in 1981 and founded Classic Real Estate Corporation in 1983. In 1998 he sold 50 percent interest in Classic to Colliers International.
Jim has developed and owns a mix of office buildings, industrial buildings, aviation hangars, gas, carwash and convenience markets, and business lot subdivisions.
He embraces the full service "Cradle to Grave" approach to commercial real estate:
- Step 1 – Identifying the site and negotiating the purchase on behalf of the client.
- Step 2 – Using team approach to lease the property up on behalf of the investor, developer and user.
- Step 3 – Selling the asset at the highest value in the shortest amount of time on behalf of the owner.
Business Real Estate Weekly, Inc. is the publisher of Business Real Estate Weekly (BREW), a tip sheet newsletter that covers business and real estate activity in Arizona. Founded in 1995, BREW is a weekly publication focusing on new residential and commercial developments, the sale of income-producing properties and businesses relocating or expanding in Arizona. For those looking to have cutting edge information at their fingertips, BREW is the publication business professionals use to get the latest in commercial and residential real estate news in Arizona. Known for it's accurate, timely and independently researched information, BREW has been called "The Bible" for its detailed, first hand reporting on business and real estate deals in Arizona. With more than 23 years of stories and news items in our archives, Business Real Estate Weekly has the longest period of chronicled history of all business and real estate news sources in the Valley. With the newly-added multiple search capabilities in our archives, BREW is a must have for anyone researching real estate in Arizona or simply following the market.