Mark Seale: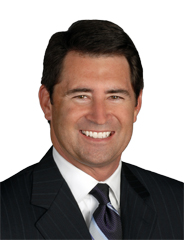 Email:
[email protected]
Phone:
602-229-5921
In a career spanning three decades, Mark has represented many of the largest companies occupying business real estate in North America. Mark focuses on creating and nurturing relationships by providing an unmatched level of service. Mark represents clients with facility needs from small locally based businesses to Fortune 500 companies and has implemented strategy and executed transactions in many markets around the world.
Mark is consistently recognized for his achievements in commercial real estate, garnering numerous industry honors which includes Top 1% nationally in 1999, 2002, 2003, 2004 and 2005, Team of the Year in 2002 at Trammel Crow Company/CB Richard Ellis, Top Phoenix Team in 2008, 2009 and 2010 at Lee & Associates and was a Top 10 producer at Cassidy Turley Arizona in 2012.
Business Real Estate Weekly, Inc. is the publisher of Business Real Estate Weekly (BREW), a tip sheet newsletter that covers business and real estate activity in Arizona. Founded in 1995, BREW is a weekly publication focusing on new residential and commercial developments, the sale of income-producing properties and businesses relocating or expanding in Arizona. For those looking to have cutting edge information at their fingertips, BREW is the publication business professionals use to get the latest in commercial and residential real estate news in Arizona. Known for it's accurate, timely and independently researched information, BREW has been called "The Bible" for its detailed, first hand reporting on business and real estate deals in Arizona. With more than 23 years of stories and news items in our archives, Business Real Estate Weekly has the longest period of chronicled history of all business and real estate news sources in the Valley. With the newly-added multiple search capabilities in our archives, BREW is a must have for anyone researching real estate in Arizona or simply following the market.